Custom video production services offer HMS quad-based departments and groups access to skilled visual storytellers to support their mission. This can include on-location documentary-style video production, multi-camera studio production, video and sound editing, and motion graphics production. We can help you develop your ideas and manage your video project from start to finish. We also offer video production and live-streaming management for complex events like conferences.
To contact us with your project ideas, fill out this request form.
Note – Starting July 2022, clients must submit requests for video production projects through a request form. After submitting the form, the Media Services team will follow up to discuss your project's details and estimate any potential cost. Refer to our video services rate card (PDF) to understand the potential costs for your project. Video production services will be billed for projects outside of academic and educational content produced for HMS courses in M.D., Master's, and Ph.D. programs.

To lower costs, billable screencast clients should consider dedicating their department's staff time to production. The Media Services team can help you set up your screencast recording process and can advise when help is needed.
Examples of our work
Custom video production overview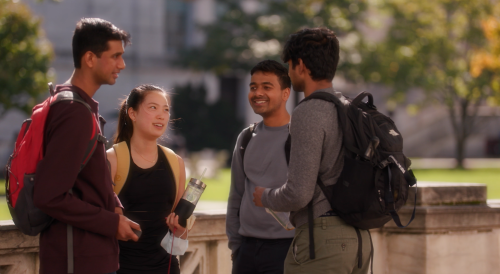 Frequently asked questions