July 7, 2020: Cisco Webex Service to Retire this Fall
This spring, more than 7,000 remote staff, faculty, and students began using Zoom for teaching, collaboration and personal interactions across HMS.  To leverage this momentum and optimize support for this service, HMS will be retiring the Cisco Webex tool suite at the end of our contract this fall.  
To support this transition, HMS IT will no longer be issuing new accounts for Webex software products, and recommend that individuals and teams make the following adjustments as soon as possible. 
See Webex Retiring for more information.
June 15, 2020: Instructions on How to Use In-Room AV Equipment Without Touching Pushed to all Cisco Enabled Rooms Digitally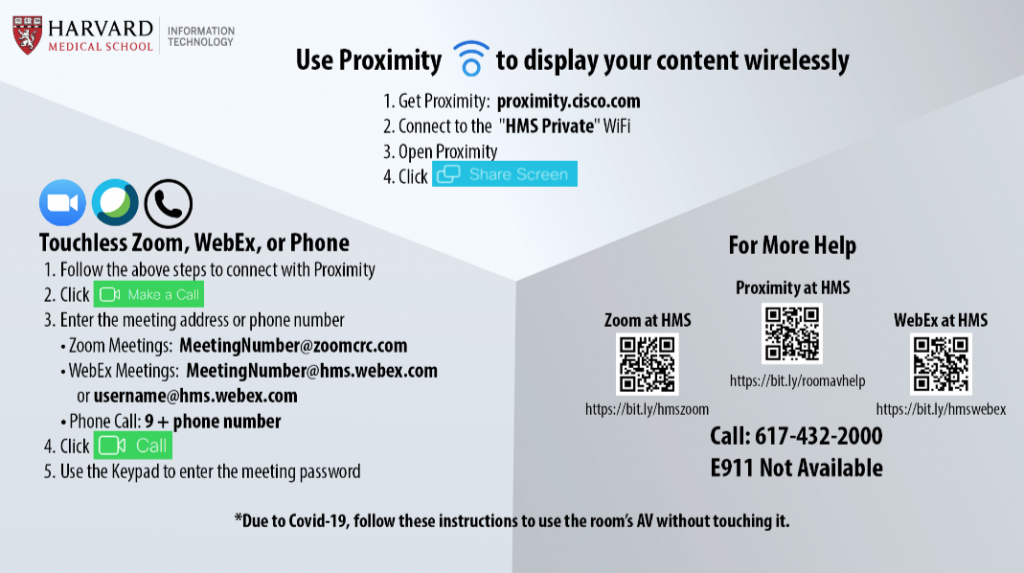 April 24, 2020: "Wake on Motion" Functionality Disabled for On-Campus Video Conferencing Systems
To reduce energy consumption and extend their life the "Wake on Motion" functionality will be disabled for on-campus video conferencing systems. This change will stop our video conferencing systems from powering on the in-room display(s) or projector when someone walk into or by these rooms. Please be assured, the systems will continue to be available for use. Customer's who are still on campus will simply wake-up the system by tapping the touch panel or plugging in their device for screen sharing. 
March 12, 2020: Zoom Now Available 
Zoom is available to the HMS community. You do not need a Zoom account to attend a meeting, but you will need to sign up for a Harvard-based Zoom account to host meetings.
Zoom can be used in the same conference rooms and on the same equipment where Webex is used. Both Zoom and Webex are currently supported, so you can continue using Webex if you are already familiar with it. There are no license fees for departments using either of these video conferencing platforms.
Eligibility: Faculty, staff, and students, who actively participate within the school's educational and research missions–including the Wyss Institute. 
How to Access: Navigate to our Zoom website for more information on how to obtain an account a well as resources for joining or hosting meetings, and using for instruction (e.g. Zoom integration with Canvas).
February 28, 2020: Technology Update in TMEC Amphitheater
To improve the user experience when utilizing the annotation features the Surface Studio Pro computer in the Amphitheater has been removed and replaced with a Smart Podium.  
February 3, 2020: Call IT Service Desk Button Added to Touch Panels
To further improve the end-user support experience, a "Call IT Service Desk" button is being added to all in-room touch panels. Found by clicking on the upper corner question mark icon, selecting the "Call IT Service Desk" button will phone one of our Service Desk professionals to address your support needs.  The IT Service Desk is staffed Monday-Friday, 8am-5pm.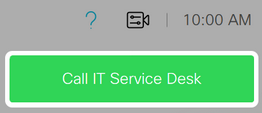 November 7, 2019: Changes to Background Views for On-screen Displays and Touch Panels
To allow for more uniformity across HMS conference spaces and classrooms, the background views for the on-screen displays and touch panels will be updated on November 7, 2019. 
August 12, 2019: Changes to Webex Dialing and Requesting AV Services
Changes to Webex Dialing
Recent changes to our Webex infrastructure had an impact on how people dial phone numbers from the white touch panels in rooms. The system now requires 9+1 before the intended 10-digit phone number.
Our team is in the process of updating documentation in every room across campus. If you encounter outdated documentation please be patient as we make our rounds.
Requesting AV Services
In May we sent out an announcement describing the new AV service delivery model. Today we'd like to highlight how you can request AV services.
Did you know?
·        You can request AV services when you book rooms in EMS Room Scheduling--or add them later.
·        EMS contains up-to-date room features and AV pricing, so you can search for rooms that meet your needs.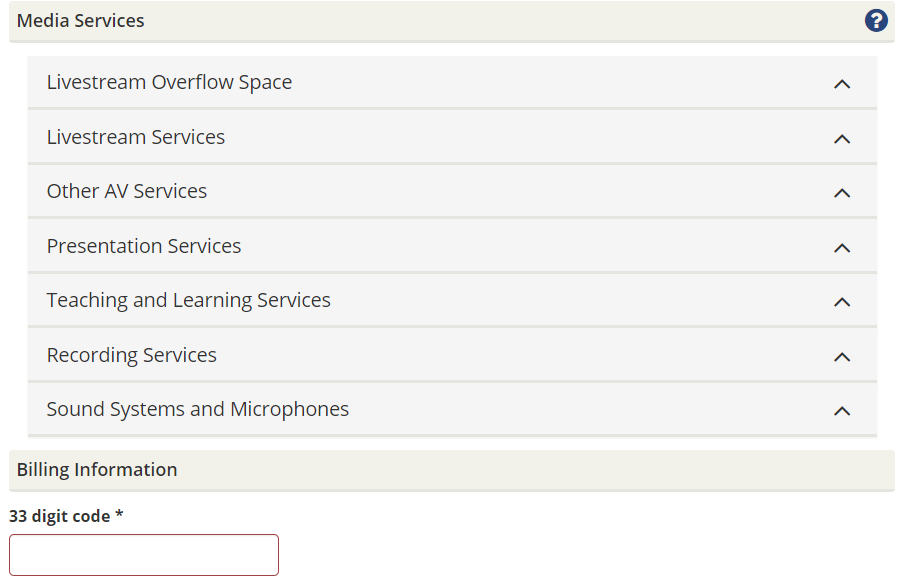 What do I need to book AV Services?
In order to book any AV service you'll need:
·        A 33-digit billing code for your department, or for the department that is paying for the service. Note: This includes services with $0 value!
·        To book a minimum of five business days prior to event date. EMS Room Scheduling does not allow the addition of AV services if the event takes place in fewer than five days!
How do I request AV services?
Watch these two short videos to learn how to request AV services in EMS-bookable rooms:
·        How to request AV services when creating a new booking.
·        How to add, remove, or modify AV services on an existing booking.
To request AV services in a room that is NOT bookable through EMS:
·        Please contact the IT Service Desk and provide details concerning your AV needs. Call 617-432-2000 or email itservicedesk@hms.harvard.edu.
We ask that you please submit AV requests at least two business weeks in advance of your scheduled event to ensure equipment availability and AV staffing resources. AV requests made without advance notice cannot be guaranteed and may incur an additional expedited services charge.
Where do I get help?
If you're stuck and need help, visit the Media Services page on the HMS IT website.
Who do I contact if I have questions?
Contact the IT Service Desk for custom AV needs or any additional questions. Call 617-432-2000 or email itservicedesk@hms.harvard.edu
We thank you for your goodwill as we work to innovate, optimize process, and serve you better.
May 1, 2019: New AV Service Delivery Model
HMS IT is re-envisioning how we provide audiovisual service. With augmented staffing, a new organization structure, and improved tools and processes, we aim to make it easier for the HMS community to request and use AV service offerings and technology-equipped spaces.
Starting today, you will see some changes in the AV service landscape:
The online EMS Room Scheduling System has been updated to include better information on room AV offerings to make it easier to choose the right room and equipment setup, the first time, in one step, at the time of room reservation. Visit the HMS IT Media Services website for how-to guides and more information.
Current AV staff assignments are being adjusted to align with primary responsibilities in Client Services, Teaching and Learning Technology, and Infrastructure.
The IT Service Desk (itservicedesk@hms.harvard.edu, or 617-432-2000) is the new first contact for all AV-related matters.
Going forward, there will be three tiers of AV service offerings:

Standard offerings that will remain free of charge.
Attended offerings will continue to be fee-based, but under a new simpler, and generally more cost effective flat rate structure.
Custom offerings will remain fee-based, at a variable rate depending on project scope and requirements.

AV rates are now published on the new HMS IT Media Services website, so that HMS community members can make informed choices and better predict costs.
You will begin to see rebranding of "AV Communications" to a more familiar "Media Services" on websites, email, troubleshooting and request communications.
As always, we welcome your feedback and suggestions, and we thank you for your goodwill as we work to innovate, optimize process, and serve you better.