eCommons tab to be removed from HarvardKey login
On Tuesday, July 27, 2021, the HarvardKey sign in page was updated with a new look and feel. As part of this update, the eCommons tab was removed from the HarvardKey sign in page. Instead of having a separate tab, select HMS Sign In.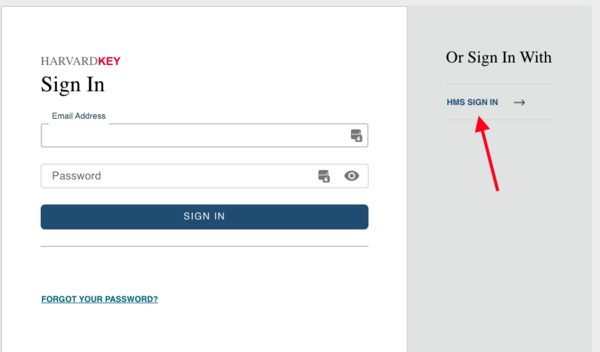 This link will bring you to the Harvard Medical School (HMS) IT sign-in page so that you can enter the information needed and sign in to the application.