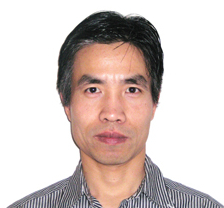 Senior Research Computing Consultant
Lingsheng earned an MD degree in Clinical Medicine from Hebei Medical University and an MS in Information Systems from Northeastern University. Following his postdoc training in cancer research, Lingsheng became increasingly interested in bioinformatics and research IT support.
Over the years, Lingsheng has helped researchers across the LMA with their research computing needs, including troubleshooting open source software, scaling up researching computing projects and developing small scale software tools. For the last few years, he has also coordinated all the group trainings offered by Research Computing. 
In his spare time, Lingsheng enjoys dog walking, cooking and yard work. He also plans to learn a music instrument.