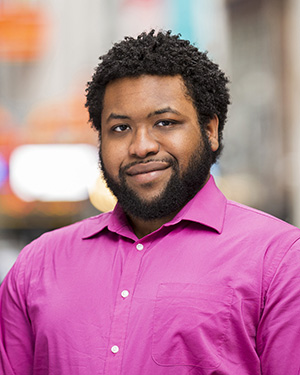 Research Computing Support Specialist
Originally from the foot of the Blue Ridge Mountains in South Carolina, Calvin attended Clemson University where he earned a BS in Biochemistry. During his time there he created gene analysis workflows using the Palmetto Cluster and also supported researchers, students, and administrators as a part of the customer support team at Clemson Computing and Information Technology (CCIT). Calvin came from the Metropolitan Area Planning Council (MAPC), where he developed into a Jack of all trades with most IT related tasks, handling everything from desktop and research support to administration. In his current position he supports researchers using O2 as an HMS Research Computing Consultant, answering a wide array of questions that come in.

In his spare time Calvin likes to cook, he especially likes meals that remind him of home. He also plays with his dog (a boxer/hound mix), and indulges in video games.